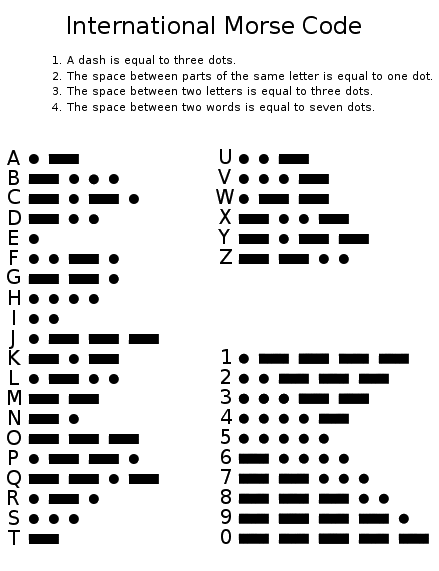 Click here for larger view.
---
Krypto K0 uses International Morse Code and not American Morse Code. There are slight differences



sotpyrk/canyouseeanything

What is this?:
---

Description:
---
This SpyKit Links are placed throught these pages. It is often a link to a tool that will help you with the page that you are on. There is a catch, the pages are password protected, so you must be alert to catching the logon information.




Example:
---
Codename: is the user name.
Project Name: is the password.
Click on the spykit picture above, to try it.

---

Not hard at all!!!!! Aren't you mad at yourself for not going straight to the answer and thinking about it for a while? Better luck next time, gumshoe. Jew-Lee







Other Great Morse Code Links

If you're interested more information about K0 Solution:
Jim Gillogly's 1999 solution of parts 1-3
David Stein's report on how he solved parts 1-3
Bill Houck's 2003 explanation of how to solve parts 1 and 2
A Flash vigenere tablebuilderfor parts 1 and 2
Elonka Dunin's "pencil and paper" explanation of how to solve part 3